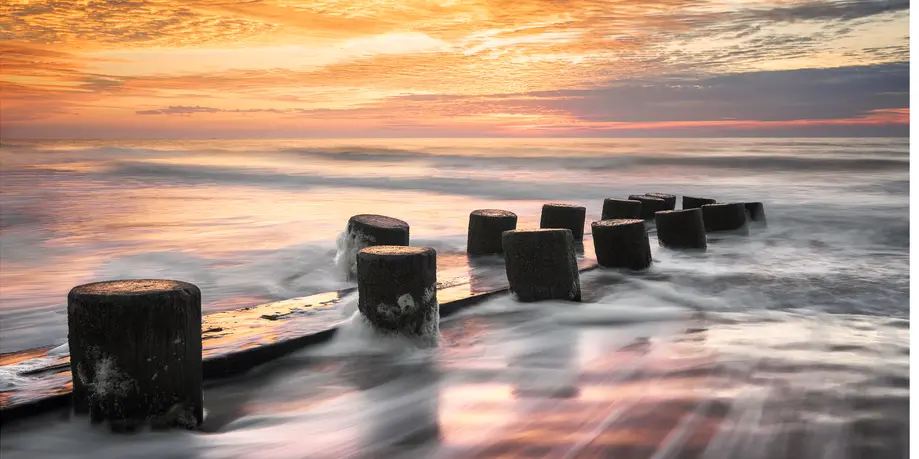 Capture Amazing Sun Rise Photos!
Dear Adventurer,
Combine the knowledge of hidden gems only locals know about with internationally award winning photographers and you have Charleston Photography Tours. Our desire is to provide you with more time to photograph and less time searching for those perfect locations. Join us as we explore the lesser known secrets of Charleston and capture the beauty of the Lowcountry.
Charleston Coast Sunrise • Semi-Private Experience - $249.00 + tax

Charleston Coast Sunrise • Private Instruction Experience - $495.00 + tax
Instruction
A TYPE OF MORNING EVERYONE SHOULD EXPERIENCE!!!
Options
Semi-Private Experience: (Includes one non-shooting guest at no additional charge)
Private Instruction Experience: (Includes one non-shooting guest at no additional charge)
About
COMPLETE YOUR CHARLESTON EXPERIENCE WITH A SUNRISE AT THE BEACH; Leave the hustle and bustle of historic downtown Charleston for an experience that you'll go home telling your family about. Watching the sun rise up over the Atlantic and along our beautiful beaches is an experience you won't want to miss. Not only that, but our guides will help you capture amazing pictures and take you to the best spots for photography worth printing and hanging on your walls.
If you're looking for a serene moment on your getaway, you'll want to consider making the most of your vacation by getting up early and joining our guides to experience the colors and light as they are painted over the South Carolina shores.
Accessibility
For this adventure, you'll encounter gravel, sand and dirt causeways, along with sand on the beach.
Bonus
As an added bonus, all guests will receive a code for 1 FREE month in the online mentorship program, SHARPEN YOUR SHUTTER!
FAQ
What makes an experience with Charleston Photography Tours
different from the other tours?
Unlike walking tours, this adventure is not only getting you to the hidden gems around Charleston, but we operate on your pace. We never rush you or hurry you along. Take all the time you need at each location to get the best shot, and our guides are always available to answer any questions you might have. We'll pick you up from your hotel or rental and whisk you away to your adventure! Don't miss this complete Charleston experience! .
The price says "1 Non-Shooting Guest Included".
Does this mean the price listed includes me + 1?
You betcha! The prices for all tours includes a spouse, friend or family member without a camera and will receive no instruction. But, make sure they bring their cell phone along! They deserve to experience these beautiful locations with you!
Are the Full-Day Tours all day long?
Because the light provided during the middle of the day is just too harsh for shooting, we have broken our Full Day Tours into two sections. If you have chosen one of these packages, we will pick you up from your hotel or rental well before sunrise and return you after your time of shooting in the morning. This will give you time to recharge, both yourself and your batteries, for the evening and spend some time with the family, if they have traveled with you. We will then pick you up late afternoon, for the sunset session, and return you after our time shooting into the late evening.
What is the average group size?
All semi-private tours have a maximum capacity of 4 guests. A private experience allows for a group size of 4 or less. If you've chosen to experience private instruction, then the maximum capicaty is you plus one friend or family member.
What is the difference between a tour and a workshop?
Both will provide hours of shooting and many locations. A tour is designed to get as many of your desired locations within the beautiful light that the Lowcountry provides in the morning or evening hours. We may even bring our gear along and shoot with you :-) A workshop, on the otherhand, is strictly about YOU, your gear and teaching how to capture an award winning image. We leave our gear behind, get you to many beautiful locations teaching composition, exposure, white balance, histogram, filter usage, etc.
What if I have no experience with Photography?
That's ok! Each experience with Charleston Photography Tours is designed with everyone in mind. Consider private instruction to learn how to go from snapshot to artistry. We'll get you there!
Do I have to own a DSLR or Mirrorless camera to go on tour with you?
Heck no! With today's technology, if you bring nothing but your phone, we will still experience many unique compositions resulting in amazing images.
I know in order to shoot a sharp landscape image or
moving water, I should use a tripod. What if I don't own one?
That's ok! We have many tripods, specifically for our guest to use.
I don't have a cable release cord or a remote. Is that ok?
Yes! If available, you can just use the self timer built into your camera.
Is weather considered?
Always! It is part of our job to make sure you are provided the best possible conditions for capturing that award winning image. Weather is always watched closely.
What happens if my tour gets rained out?
We are super easy to work with and will be happy to offer a FULL refund in the event your session is hindered by the inclement weather. If you have a little wiggle room within your itinerary, we can also move your scheduled tour to a different date. It's completely up to you!
Do you keep track of the tides for my desired date?
Yes. We watch the local tide chart for our area every day. If your tour or workshop takes us near the water, the level of the current tide is considered when making suggestions.
Are there restrooms along the way?
Yes! All locations have coveniences within a short drive.
About Charleston Photography Tours
Charleston based professional photographers Keith and Tiffany Briley are passionate about landscape photography and the LowCountry. It's no surprise that the Briley's met through the Professional Photographers Association and their mutual passion for photographing landscapes.
Keith
Keith is an internationally award winning and published professional photographer. His images can be found in many stores throughout the country. If you happen to visit the Charleston area, there's a good chance you may see him chasing that one-of-a-kind light that the beautiful Lowcountry provides.
Keith has an abundance of passion for most things in life; God, his family (including their three dogs), critters of every kind and photography. He is a firm believer of living in the moment.
His vision is to hopefully share some of the emotions and have you wonder what he experienced while capturing the moment. He believes that photographs work when people feel, even for a moment, that they are somewhere else, taking them far from the pressures of everyday life. Keith's advice for fellow photographers: 'Don't let rules or the work of others intimidate you. Of course there's something to be said for the perfect composition, but if you shoot because you're trying to impress or obtain the highest score, you will soon be robbed of the passion you once had'.
Visit Keith's personal website and gallery of images at www.keithbriley.com
Tiffany
Tiffany, also an award winning and published professional photographer, grew up in the beautiful scenery of Alberta, Canada. It's no coincidence that Tiffany Reed Briley found her passion for photography, specifically, capturing the beauty and magic of landscapes.
Tiffany's passion and talent has led her to receive the distinguished title of Diamond Photographer of the Year from the Professional Photographers Assocation, twice, having submitted four images that were entered into the Loan Collection. A rare honor and difficult achievement.
Tiffany also is the Director of Advertising for North America for the world's leading online photography magazine, Landscape Photography Magazine and Wild Planet Photo Magazine. She, too, has many images that can be found in stores across the country.
View Tiffany's personal website and gallery of images at www.aquestforlight.com
Cancellation Policy
Customers will receive a full refund with 24 hours notice of cancellation. Customers will also receive a full refund in case of operator cancellation due to weather or other unforeseen circumstances. Contact us by phone to cancel or inquire about a cancellation. No-shows will be charged the full price.