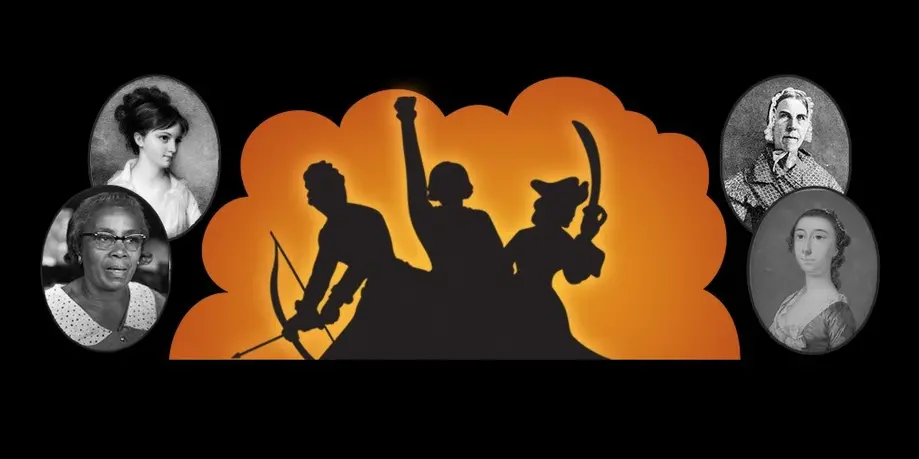 For all ages! • Two Hours • Great for families! • Let's take a walk!
Adult - $34.00 + tax
Ages 12+
Child - $20.00 + tax
Ages 7-11
Toddler - $0.00 + tax
Ages 6 and under
Every Badass History Has a Badass Herstory
Duration
Two Hour
About
JWalk Tours presents Charleston's most unique walking tour, "Badass Broads of Charleston." This is a walk where we may step outside of the lines just a bit but we consider it a homage to these ladies who sometimes had to step way outside of the lines and defy the conventions of their day to make their marks. JWalk Tours is proud to tell you about a few of the badass ladies who you'll discover are a vibrant part of Charleston's story. A story that is, unfortunately, relegated to the back pages of history and often untold.
You will get to know one of America's first rebels, a Revolutionary War hero who threw herself into that monumental effort. We'll get into some darker history and meet a villain of sorts who stepped far outside the lines as one of the most famous female pirates of all time. More than a few of our early feminists shaped our history by speaking out against social injustice and railing against the evils of slavery in an economy that was largely driven by it. Post-slavery era, you'll meet the daughter of a former slave who Martin Luther King referred to as "The Grandmother of the Movement."
There is so much more we want to share with you! We look forward to seeing you on our newly launched Badass Broads Tour.
More info
This tour includes a highly trained guide who has been certified by the city and has a genuine love of Charleston
What to bring
We will be walking at a moderate pace for two hours. Comfortable shoes are highly suggested. You might also bring water. The tour meets at a coffee shop, so there will be an opportunity to purchase beverages beforehand. Other items to remember: camera, sunglasses, and a desire to learn about this wonderful city!