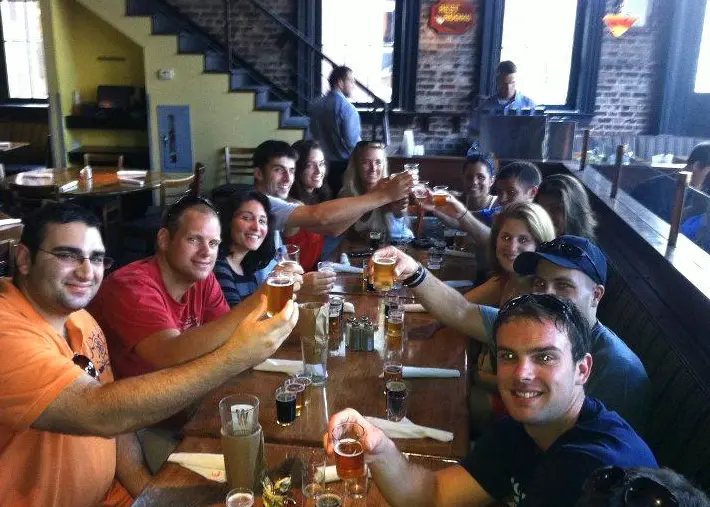 Tap into History
Charleston Culinary Tours combine the best of Charleston history, food, and cocktails with unique historic tours that highlight the local cuisine. There are five tours that include Downtown, Upper King Street, Chef's Showcase At The Farmer's Market, Chefs' Kitchen, and Mixology. Each Charleston Culinary Tour visits several different restaurants, bars, or the Farmer's Market to combine elements of a historical tour with a culinary adventure!
The food on your tour is chosen by our restaurant partners and feature an array of eclectic dishes that provide insight into Charleston's cuisine. On each tour, you will not only have an opportunity to sample some of the Lowcountry's finest food offerings, but also to meet the owners, chefs, and mixologists behind Charleston's impressive culinary innovation.
Pubs Guest - $70.00 + tax

Private Pubs Tour (12) - $960.00 + tax
up to 12 guests
Private Pubs Guest - $80.00 + tax

Custom Time - $100.00 + tax
Custom Time for Private Tours
About
Ages 21+ • 3 Hours • Three drinks included!
Duration
3 Hours
This 3-hour walking tour will take you through the history of Charleston's Pubs, Taverns, & Taprooms. Traveling throughout the French Quarter you will visit 3 local pubs as you learn about the 5 P's: Pubs, Pints, Pirates, Prostitutes, and Politics! Your first drink at each stop is included as well as a shareable appetizer at one stop.