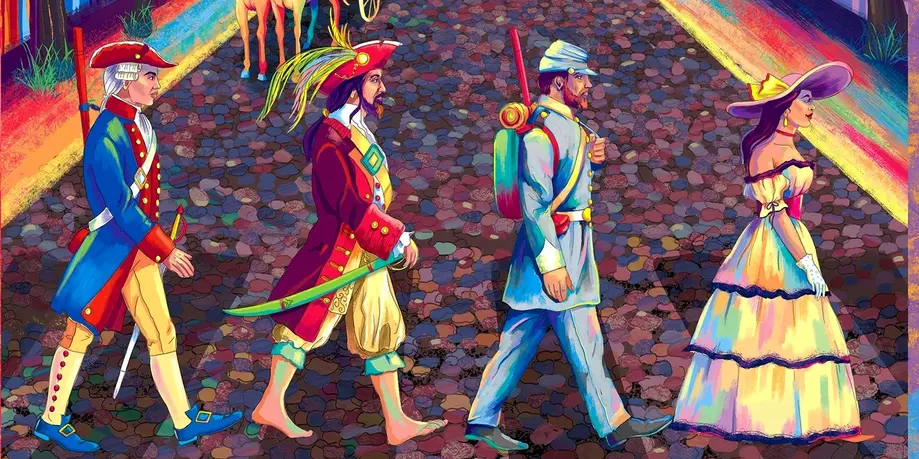 For all ages! • Two Hours • Great for couples! • Let's take a walk!
Adult - $34.00 + tax
Ages 12+
Child - $20.00 + tax
Ages 7-11
Toddler - $0.00 + tax
Ages 6 and under
A Historical Tour of Charleston
Duration
Two Hours
About
The Chicora Walk has been selected by TripAdvisor users for a 2021 Traveler's Choice award - Best of the Best. Almost every guest has told us that we have created the best walking history tour in Charleston. On our walk through one of the oldest cities in America, we will explore the tapestry of American history. Established in 1670, Charleston grew to become one of the nation's leading ports and was an especially important for trade and military defense in the South. In fact, by 1750 Charleston was the largest and wealthiest city south of Philadelphia.
Our guides love to pull you into the narrative of Charleston's rich and fascinating history. From its wealth and opulence to the many disasters that fell upon this great city. We also explore its place in the darkest parts of American history and humanity. As a city abound with generations of opportunity, people of great diversity came from near and far to participate in the building of one of the early melting pots in America. Charlestonians built enduring structures; houses, churches, businesses and forts all with their own stories to tell. These streets and structures have been walked by presidents and foreign dignitaries, generals and soldiers, slaves and slave traders, and pirates and merchants. You will feel a part of the celebrations held for visiting presidents to the devastating fires, earthquake, hurricanes along with attacks by foreign invaders, pirates and eventually Union armies that were defended against.
More info
This tour includes a highly trained guide who has been certified by the city and has a genuine love of Charleston.
What to bring
We will be walking at a moderate pace for two hours. Comfortable shoes are highly suggested. You might also bring water. The tour meets at a coffee shop, so there will be an opportunity to purchase beverages beforehand. Other items to remember: camera, sunglasses, and a desire to learn about this wonderful city!