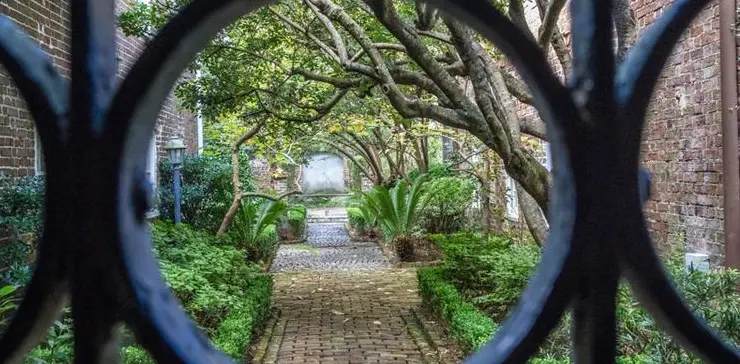 2 or 3 hours • Fully Customizable!
Thank you for visiting Lowcountry Walking Tours! We are so pleased to share some of Charleston's history and introduce you to the Holy City's beauty and charm. Downtown Charleston's historic appeal is well known. It boasts the largest historic district in the United States. Historic Downtown Charleston is best explored by foot. The Holy City is full of history, mystery, romance and southern charm, which makes for an amazing walking tour.
All of our tour groups are limited in size to provide a more intimate, personalized experience. I hope you enjoy our website and that you'll join us on a walking tour of this beautiful city.
Small Private 2-hour Walking Tour - $350.00 + tax
2-6 people
Large Private 2-hour Walking Tour - $450.00 + tax
7 to 20 people
3-hour Small Group Plantation Tour - $400.00 + tax
up to 4 guests, includes transportation.
2-hour Private Driving Tour - $250.00 + tax
up to 4 guests
3-hour Private Plantation Tour Only (no transportation) - $350.00 + tax
Private Plantation Tour 3 hours (without transportation)
Live Private Virtual Tour - $300.00 + tax

Interested in booking a private tour with one of our talented guides?
Duration
2 or 3 hours
About
We are happy to accommodate private groups and can assist you in planning and organizing a truly memorable private experience. Private tours are fully customizable. Just let us know what you are interested in and we will tailor the route and points of interest accordingly. We can also depart from your hotel or your favorite dining spot (hotels and restaurants in the historic district only).
A $100.00 fully refundable deposit is required to hold a specific date and time. The remaining balance (non-refundable) is due 24 hours prior to the tour.
What to Bring!
Water bottle
Comfortable walking shoes
Hat
Umbrella OR Rain Gear (if the forecast calls for it!)
Health and Safety Policy
Your health is our top priority, and we have put special measures in place to keep all guests safe both during and after your activity.
Wellness Checks - Tour guides report daily that they are healthy and symptom-free. If you or anyone in your group is experiencing symptoms, we will work directly with you to cancel or reschedule your tour.