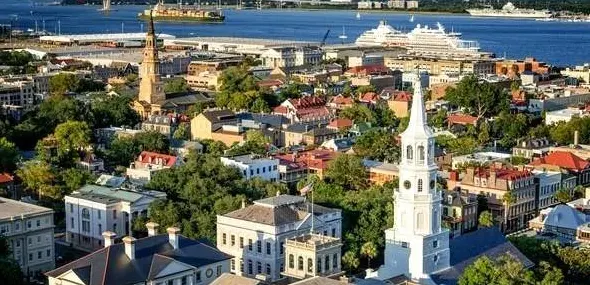 All Ages Welcome • 2 Hours
Charleston Walking Tours
Adult - $30.00 + tax
Ages 13+
Child - $15.00 + tax
Ages 6-12
Infant - $0.00 + tax
Ages 0-5
Enjoy a history walking tour of Charleston with a local guide
Duration
2 Hours
About
Your local guide will walk you through the historic cobblestone streets, hidden passages and alleys of Charleston. Discover the history, architecture and culture of this centuries-old town.
Learn about the founding in 1670 through Proprietary Rule, British Rule, Wars, Hurricanes, Earthquakes, the trans-Atlantic Slave Trade, Gullah/Geechee Culture, architecture, economic changes to present day growth and expansion.
As you explore the walled city you will see many historic sites including Rainbow Row, the Old Exchange, the Old Slave Mart Museum, Churches, Charleston Harbor, High Battery, and more.
The walking tour will end the courtyard of a home, built in 1783, in the heart of the walled city district.
Where to Meet
The 10 am and 1pm walking tours meet at the US Custom House, located at 200 East Bay Street on the corner of Market Street and East Bay Street.