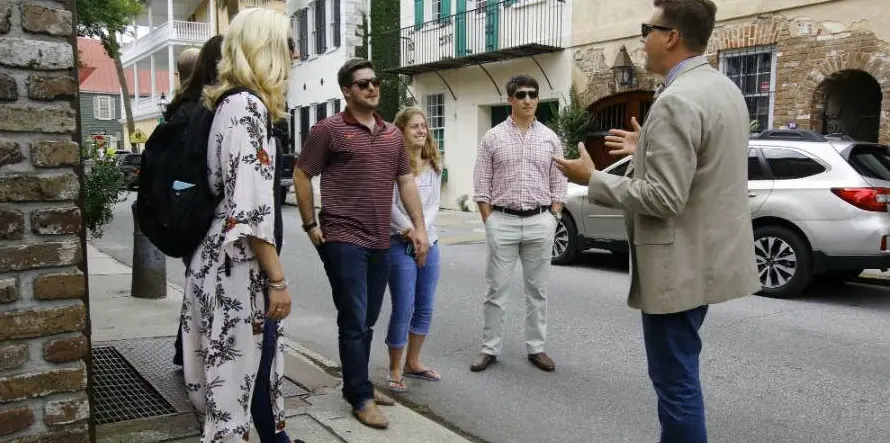 90 Minutes • Our most popular walking tour! • All ages welcome!
OUR PROMISE TO YOU
IN CHARLESTON, HOSPITALITY IS OUR CUSTOM AND HISTORY IS OUR CULTURE
Adult - $35.00 + tax
Ages 13+
Child - $15.00 + tax
Ages 12 and under
Senior (65 and up) / Veteran - $25.00 + tax
With valid ID at check in
Active Military - $0.00 + tax
With valid ID at check in
Book Exclusive Charleston Tours with the Best Guides!
Duration
About
A walk through Charleston is a comprehensive overview of Charleston history through the centuries.
Charleston was founded in 1670 and quickly developed into the most cosmopolitan seaport on the continent.
Come Walk with us learn about bawdy taverns & pirates, heroic patriots, the grandeur of antebellum architecture, the devastation of the Civil War, and much more.
History will come alive as we stroll through the historic streets, and gardens of the "holy city".
Booking Notes
Check-in
Please arrive 10 minutes prior to your tour start time.
For any questions or concerns, call 1877.553.1670
Thank you for booking, and we look forward to your visit!
Check out our Newest Video about what's going on in the Low Country
[Low country boil episode one]
View watch
(https://youtu.be/C1CLeHMcUr4)