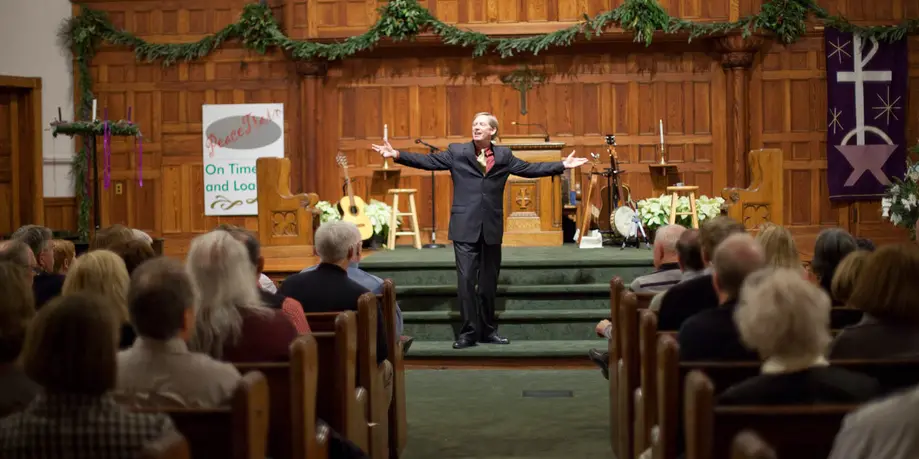 Tickets $16-$28 l All Ages l 1 Hour & 15 Minutes
Charleston's Longest Running Musical Production
Adult - $28.00 + tax
Ages 8 - 61
Senior - $26.00 + tax
Ages 62+
Student - $16.00 + tax
Must Present Valid Student ID At Check-In
Child - $0.00 + tax
Ages 7 & Under | Must Be Accompanied By An Adult
Hear the Music of Charleston's History!
---
Rates
Adult (Ages 8-61): $28
Senior (Ages 62+): $26

Student: $16
A valid student ID must be presented at check in.

Child (Ages 7 & Under): FREE
Must be accompanied by an adult.
---
Duration
1 Hour and 15 Minutes
Show starts at 7:00pm with open seating beginning at 6:30pm.
---
About
Experience the sounds that define Charleston, South Carolina and its unique southern charm -- jazz, gospel, Gershwin, Gullah, spirituals, Civil War songs -- coming to life in sacred and historic spaces during a 75 minute live concert!
For over three centuries, Charleston's musical heritage has been as diverse as the people who've lived here: haunting spirituals of slaves first arriving in America through our port; Civil War camp songs from both sides in this place where the first shots were fired; pieces such as Amazing Grace and Pachelbel's Canon that are wonderfully connected to the history of this great city; and, of course, Porgy and Bess, inspired and composed in Charleston by the incomparable George Gershwin. This is but a snapshot of the rich array of music that makes up The Sound of Charleston.
---
Venue
All concerts will be staged in the beautiful and historic Circular Congregational Church in the heart of downtown Charleston. Circular is one of the oldest continuously worshipping congregations in the South. Founded by Charles Towne's original settlers in 1681, the Circular Church is a National Historic Landmark and a Charleston treasure. The words for the famous spiritual Amazing Grace were inspired by the author, John Newton while worshipping at Circular.
Join us for an extraordinary and memorable journey through Charleston's rich musical heritage!