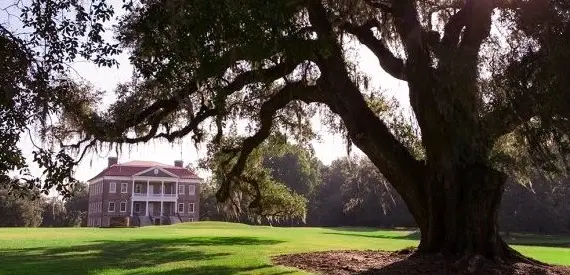 Call to Book • 1 Hour • 10 Person Minimum
Person - $50.00 + tax
Ages 15 & Up
Explore the Grounds to the Fullest!
Duration
1 Hour
Rates
$50/Person
About
The Signature Experience will include the Steven and Laura Gates Exhibit Gallery, where guests will be able to see Drayton Hall's internationally significant furniture, artwork, manuscripts, and archaeological finds on exhibit for the first time and the Ben and Cindy Lenhardt Courtyard Garden, which will feature historically accurate botanical plantings based on Drayton family documents. In addition, The Shop at Drayton Hall will offer an extensive array of gifting possibilities that will expand on and enhance your visit.
From high-end art reproductions to pieces inspired by the Drayton Family's extensive porcelain collection to local food favorites, there will be something special for each and every one of our visitors. Our new Signature Experience private group tour will feature time in each of these venues in addition to a one-hour guided house tour. Tours are led by experienced and professionally trained interpreters.
Enhanced with digital images, our Signature Tour will take visitors through the cellar and main floor of the house and delve into the history of the site and those who lived and labored on the property. The interpreter will remain available to your group in the gallery after the tour for further questions and discussions pertaining to Drayton Hall and its history.
Please Note:
To make a reservation, call a Group Tour Coordinator at: 1-843-769-2627 or email ehendrix@draytonhall.org
Health and Safety Policy
We are continuing our enhanced cleaning protocols and offering hand sanitizer stations throughout the site and recommend that you continue to follow CDC guidelines regarding masks. Please remain home if you are sick or symptomatic.