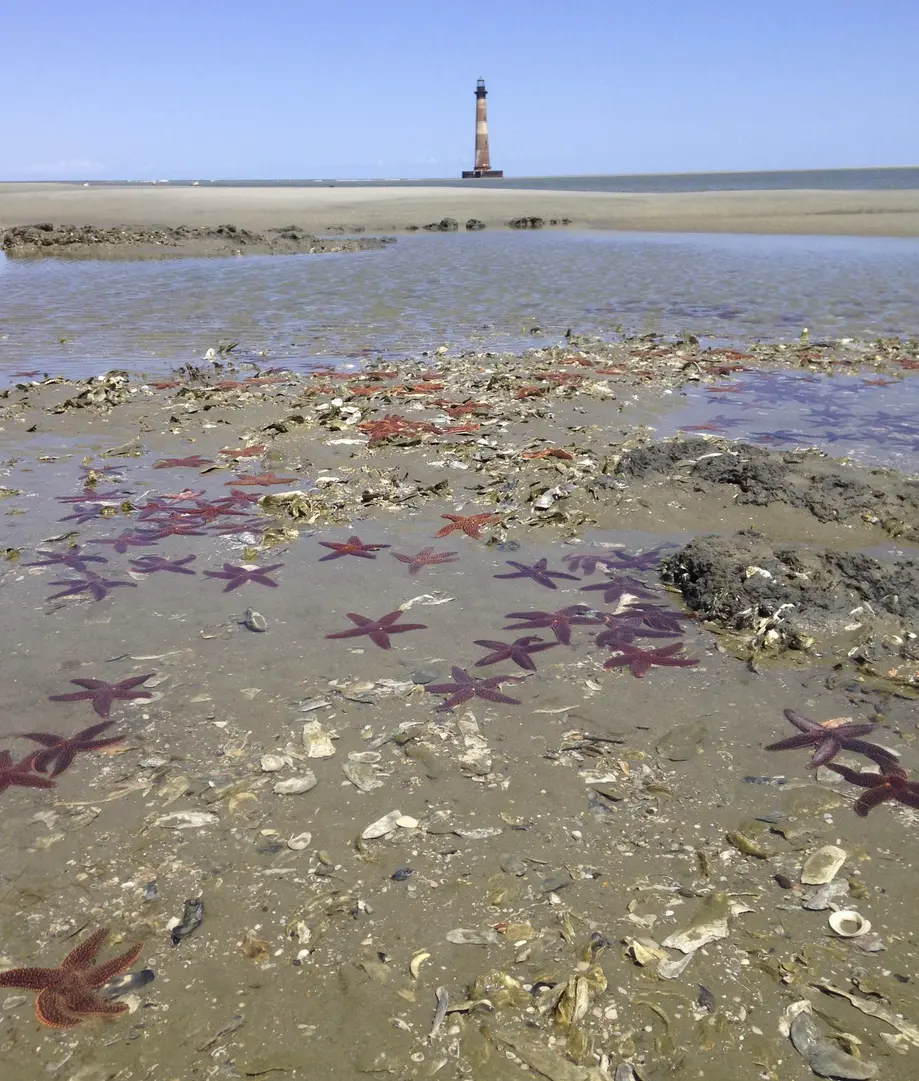 2 hours • All ages welcome!
We offer private, family oriented boat charters out to Morris Island, SC. Dolphin watching, beach combing and history are all included!
Private Group • 1-4 People - $225.00 + tax
All Ages Welcome
Private Group • 5-6 People - $275.00 + tax
All Ages Welcome
Explore the history of this unique eco-system by land and sea!
Duration
2 Hours
About
This private 2 hour boat tour is what Folly Beach is really all about!
We'll cruise through calm rivers lined with oyster beds as your captain looks for the Bottlenose Dolphins. Watching them swim next to the boat is exciting, but if they're feeding in the shallows it's spectacular! Next, you'll be dropped off on a barrier island to shells where Civil War soldiers fought, died, and are still buried. You'll enjoy all this beauty and history as the Morris Island Lighthouse serves as your backdrop. Not only is it one of the Low Country's treasures, but it is the sixth oldest lighthouse in the nation! So as you can see we have something for everybody on this trip. The dolphins are always here, the beach is always loaded with shells, and if you listen hard enough you just may hear the roar if cannons from the past! So come on and join us! You never know what washed up the night before...
What to Bring
Anything you want!
Sun protection is always recommended and coolers are always welcome!
Life jackets are provided for all onboard