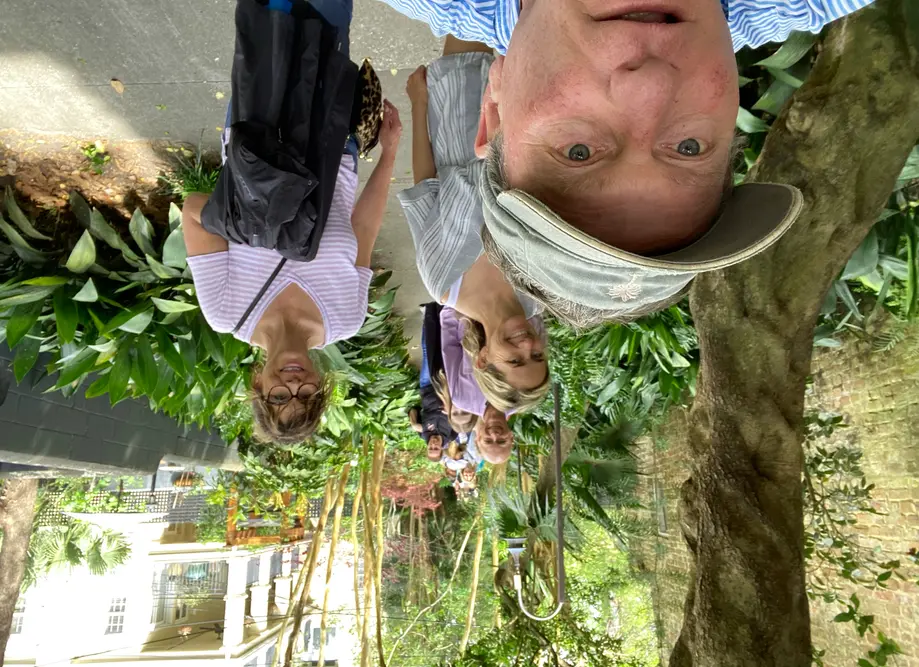 Steve Bailey, a licensed and registered tour guide and native Charlestonian, offers a two-hour walking tour of America's most historic city.
The tour remains within the walls and buildings of the only English walled city in North America.
The sailing ship, Carolina, first arrived in April of 1670 to settle Charles Towne, and Steve traces his ancestry to her.
From the "Four Corners of Law" to the four corners of the original wall, explore historic Charleston with someone who was born and raised here!​
Secret Strolls features Charleston's tucked away paths and seldom seen locations. One of our guides will take you through alleyways only accessible by foot, past ivy-covered brick, waterfront views, serene churches, and spanish moss draped live oaks and crepe myrtles.
Let us guide you through some of the more picturesque features in the Holy City. Learn stories steeped in low country tradition, origins of the alleys, and details about the life of Charleston. This tour is perfect for beautiful photography opportunities and a new perspective on our magnificent city.
2 hours