Located at the edge of the Ashley River, next to the Joseph P. Riley, Jr. minor league baseball stadium, Brittlebank Park is a refreshing breath of fresh air that serves up some of the best water views in the region, while serving as an occasional venue for some of Charleston's most beloved events.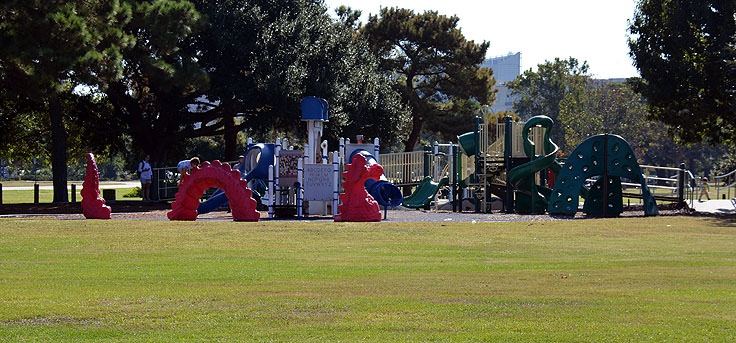 The 10 acre park, overseen and managed by the Charleston Park Conservancy, may be on the edges of the historic downtown, but it nonetheless has a big reputation as one of the most scenic, and unique parcels of green space in the area. Perfect for families, fishermen, or any special interest visitors who want to take in a summer concert or festival, Brittlebank Park is a perfect way for newcomers to discover Charleston's less hectic but altogether beautiful great outdoors.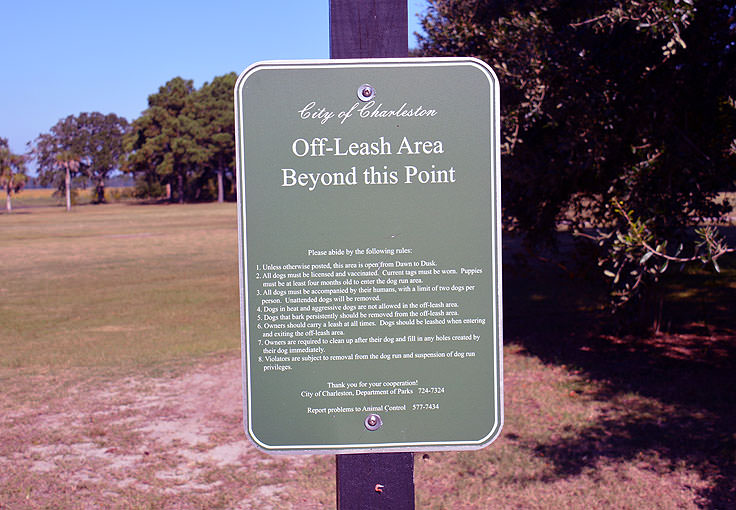 The unusually named park was coined after Charleston local Julius Brittlebank, who rose to fame and fortune after starting a milling company in the early 1900s. Moving to Charleston in the late 1800s after an Indiana upbringing, Brittlebank would travel around the globe 18 times, and yet never forget his love of his adopted home town. After his death in 1937, Brittlebank left approximately $90,000 dollars each to his three favorite cities, (including Charleston), for the construction of community parks, which were applicable after his son's death, Frank Brittlebank, in 1966. The only condition to spending this donation money was that the city had to maintain the park, and name it after Brittlebank himself.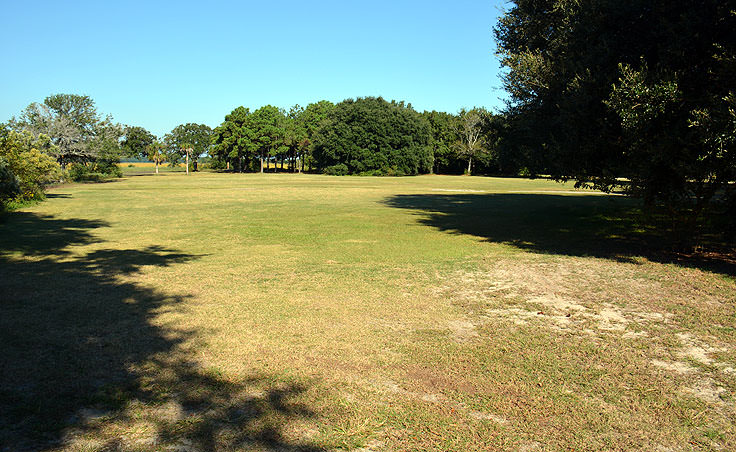 Before the money was collected and allotted, the downtown locale of the future park was basically a sorry sight. Used as a landfill and garbage dump, the site was effectively shut down in 1970 after the United States Corps of Engineers determined that the trash that was piling up on the riverfront parcel of land was polluting the Ashley River. The timing of this discovery and eventual dump shut down would prove to be fortuitous, as the City Council determined that the newly acquired funds would be used to complete a park in this formerly trash-laden waterfront area.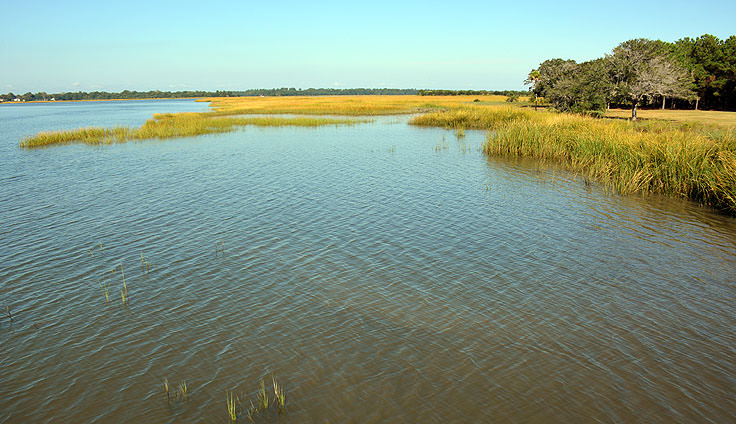 The park was completed by 1975, and by 1977, a boardwalk and dock were added to the northern waterfront borders. A pier was added in 1992, and in 2009, the Charleston Parks Conservancy began expanding and tending to the on-site garden, doubling it in side.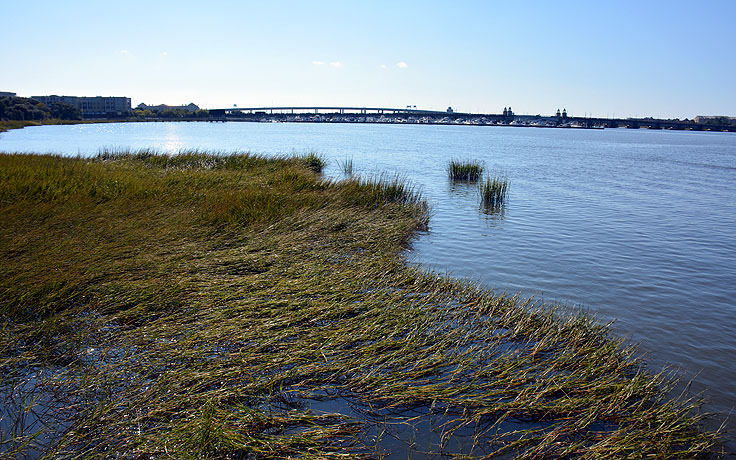 Today, the park is a perfect respite for visitors and locals alike, and serves up a world of fun and free activities for any outdoor lover. A state-of-the-art and handicapped accessible playground is on site for the park's youngest visitors, as well as plenty of picnic tables and wide open spaces for a game of Frisbee or catch. The park borders a long narrow stretch of marshlands, which keeps birdwatchers busy, and nature lovers will want to keep an eye out for the hundreds of native wildflower and plant species that call this small 10 acre parcel home. Deep red salvia and vibrant purple Beautyberries are abundant, as are Florida Dune Sun?owers, Beach Primroses, and Gigantic Star Daffodils, making the grounds of this park a stunning sight in virtually every season.
Fishermen of all ages and abilities will also find plenty of reasons to pull up a bench and stay a while, as the Brittlebank Park features a long pier and dock that extends deep into the Ashley River, ending in a modest but pretty shaded gazebo. Fishing, crabbing, and shrimping are all poplar along the pier's railings, and evening or morning visitors are welcome to take a stroll and have a gazebo-seat to watch the changing colors of the waters, and the neighboring marina traffic gliding by.
The park also features drinking water, walking paths, and an off-leash dog area at the north end of the park where playful but properly behaved dogs can run loose and mingle with other Charleston canines.
Arguably, the park is most known as the site for a wide variety of events held throughout the year - events that became so popular that the town had to place a limit on the number of people who could access the park at once, (which is currently set at about 50,000 people or so.)
Famous past and current annual events include the Reggae Music Festival, the "WaveFest" summer concert, the Spring Jam Music Fest, the Charleston Beer Garden, the DockDogs competition, and a seemingly limitless number of other concerts, historical programs, fishing tournaments, nature walks, demos, and other special events. In fact, it's not unusual at all for a Saturday afternoon Brittlebank Park visitor to stumble upon a local competition or festival, already enthusiastically in progress, during a seasonal weekend visit.
The park is generally open from sunrise until sunset, (with extended hours for special events), and is free to the public with adjacent free parking. Located next to the Bristol Marina, visitors are advised to bring a camera along to capture incredible shots of the wide riverfront, the flowing maritime traffic, and the wildlife that calls this small stretch of Charleston home.
A former landfill that became a local landmark that any Charleston-ite would be proud of, Brittlebank Park is a gorgeous representation of this city's longstanding efforts to preserve and beautify this city in every way. Visitors are always welcome to pop in for a summer concert or city-wide special event, or just take a little break exploring the playground, fishing and crabbing, or just kicking off the flip flops and admiring the view. With a surprisingly scenic vista that overlooks the heart of Charleston's riverfront activity, an inside look into the laid-back life on the waterfront is easily achieved with a visit to Brittlebank Park.