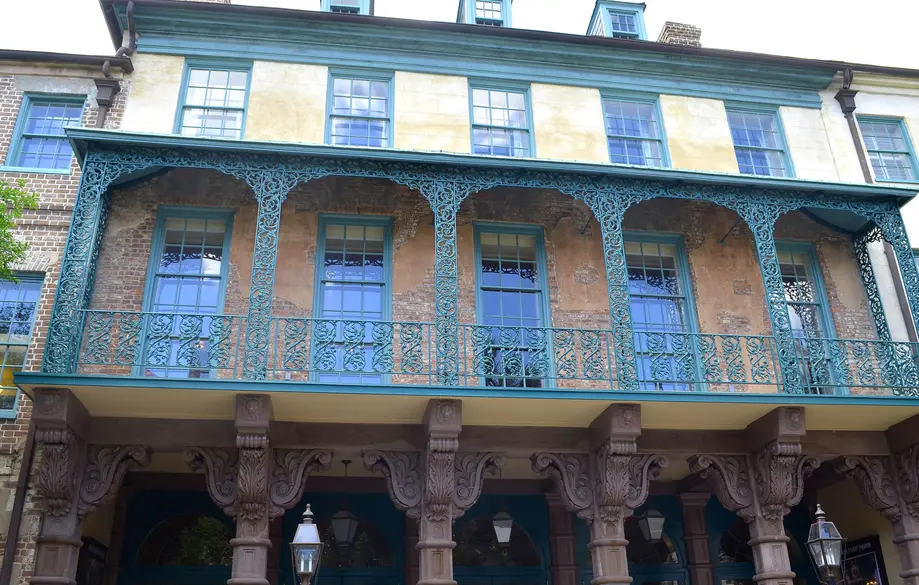 2 Hours • All Ages
Steve Bailey, a licensed and registered tour guide and native Charlestonian, offers a two-hour walking tour of America's most historic city.
The tour remains within the walls and buildings of the only English walled city in North America.
The sailing ship, Carolina, first arrived in April of 1670 to settle Charles Towne, and Steve traces his ancestry to her.
From the "Four Corners of Law" to the four corners of the original wall, explore historic Charleston with someone who was born and raised here!​
Person - $30.00 + tax

Private Tour - $275.00 + tax

Private Tour (September 10) - $350.00 + tax

Our Charleston History tour explores over 350 years of our city's past. Discover 18th-century churches, historically significant landmarks, architecturally beautiful homes, and gardens that make Charleston the charming, southern city everyone is talking about. See why we were ranked #1 Small City in the US!
As we walk, one of our experienced guides will share the origin of Charles Town, the four corners of Law, Historic Museum homes, Rainbow Row, The Old Exchange and Provost Dungeon, and the High Battery. This tour is perfect to learn about how Charleston became the historic and beautiful city it is today.
Duration
2 Hours