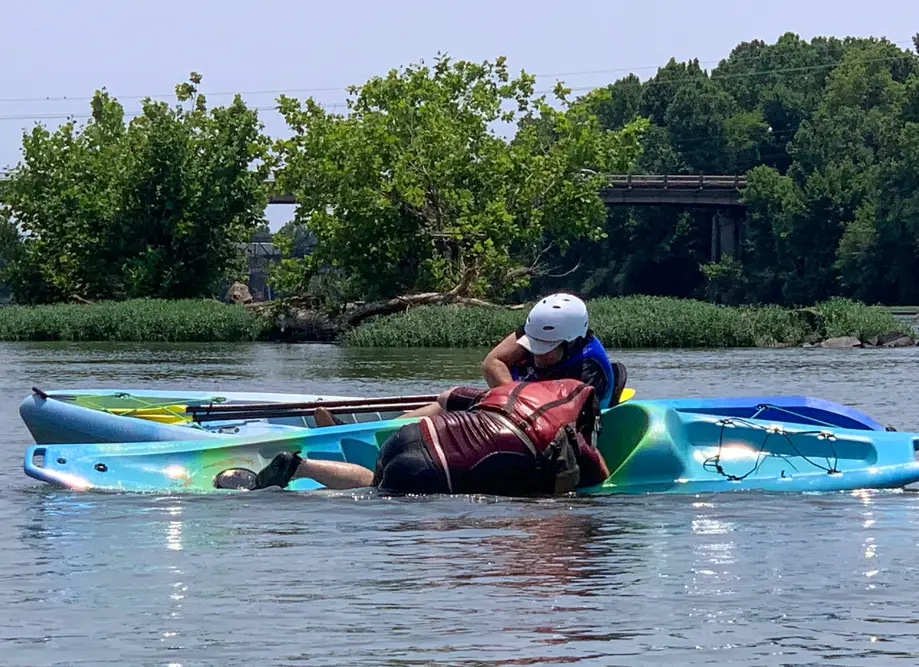 Saturday, 5/6/23 - 1 Day Only | Starting at $150 • 9 Hours • Ages 16+
Welcome to JK Adventure Guides in Columbia, SC
Adult - $150.00 + tax
Ages 16+
Kayak Guide Training
Rates
Floating Options
$80 per Participant
- Participants should be at least 16 years old and be able to assist in carrying kayaks and canoes and related gear over uneven ground.
Duration
9 Hours
We are also looking for a few individuals to join our team this season. This is required training for employment with JK Adventure Guides, but does NOT guarantee employment.
About
The purpose of this guide training is to introduce you to and practice skills required to provide a safe and fun experience for individuals in your paddling group. Such as throw rope exercises, boat over rescues and assisting people back into their boats from the water. Basic water features and learning to read the river for a safe and enjoyable trip. Basic knots and equipment care will be practiced and discussed among other topics. Boats, paddles, helmets, and PFDs/ life jacket will be provided. We will be in the Saluda River which is 55 degree water for part the day. You may wish to wear a wetsuit and/or quick drying clothing to stay warm.
What to Bring
Water
Sunscreen
Bug spray
Dress accordingly to account for the weather and getting wet. On this trip, there are opportunities to swim and get wet from water splashing. Wear water shoes that will stay securely fastened to your feet - no flip flops.