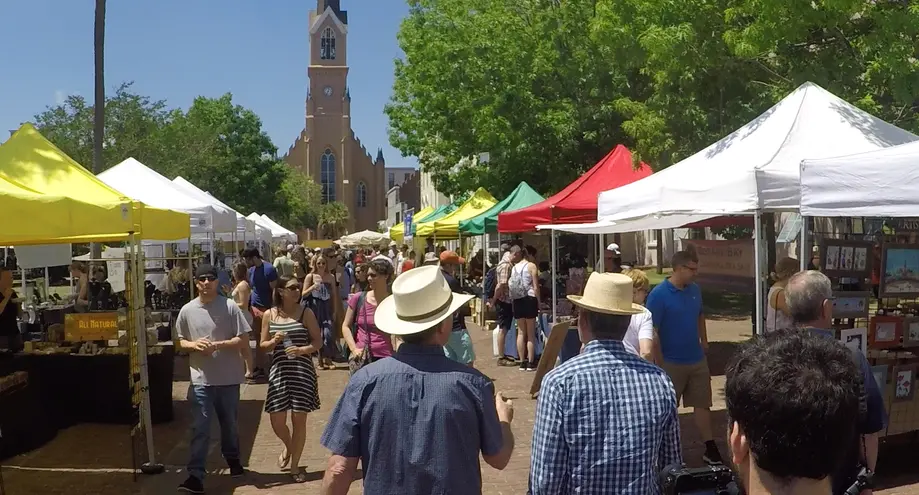 3.5 Hours • Multi-course meal created from local ingredients
Charleston Culinary Tours combine the best of Charleston history, food, and cocktails with unique historic tours that highlight the local cuisine. There are five tours that include Downtown, Upper King Street, Chef's Showcase At The Farmer's Market, Chefs' Kitchen, and Mixology. Each Charleston Culinary Tour visits several different restaurants, bars, or the Farmer's Market to combine elements of a historical tour with a culinary adventure!
The food on your tour is chosen by our restaurant partners and feature an array of eclectic dishes that provide insight into Charleston's cuisine. On each tour, you will not only have an opportunity to sample some of the Lowcountry's finest food offerings, but also to meet the owners, chefs, and mixologists behind Charleston's impressive culinary innovation.
Guest - $85.00 + tax

Private FTT Tour - $1,140.00 + tax
up to 12 guests
Custom Time - $100.00 + tax
Custom Time for Private Tours
Bar Tab - $0.00 + tax
Calculated and charged post-tour
Duration
3.5 Hours
Guests meet their tour guide and chef du jour at The Veggie Bin (96 Spring Street), our favorite neighborhood market for all things seasonal & local. Guests will have the opportunity to exclusively peruse the freshest produce our local farms have to offer, while selecting the items to be used by their chef.
Once all selections have been made, the chef will return to the kitchen to begin crafting the day's findings into a multi-course lunch. Meanwhile, guests explore the historic Cannonborough Elliotborough neighborhood on a walking tour with their city-certified guide.
After working up an appetite, guests reunite with their chef at a local restaurant, where the tour concludes with a one-of-a-kind feast prepared from their Market selections, for a true farm-to-table experience.
TIP: This is a great way to eat like a local while supporting multiple small businesses, to explore off the beaten path, to meet a top-rated Charleston Chef, and to experience the superb creativity and bounty that has come to define Charleston cuisine!
Participating Chefs:
Chef Kyle Yarborough
Chef Matt Haneline
Chef Shay MacDonald
Chef Garrett Priester
Chef Stephen Thompson
Chef Jordan Moore