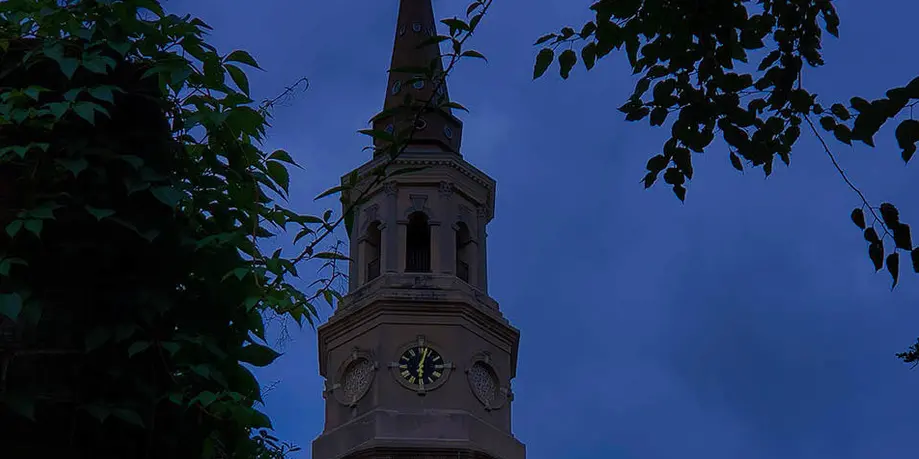 All Ages Welcome • 1.5 Hours • The most famous landmarks in the city
Charleston is like no other city in the world. Nearly three hundred fifty years of history, architecture, culture, gardens, and cuisine is what this city is all about. Charleston and her story are a passion of Peninsula Walking Tours.
This is the south, so we aren't really in all that much of a hurry, and our tours are more of a leisurely stroll than marching from one place to another. We want to get to know you and for you to get to know us as well. Peninsula Walking Tours wants to be the most memorable part of your vacation.
Adult - $30.00 + tax
Ages 12+
Child - $20.00 + tax
Ages 6-11
See some of the most famous landmarks in the city!
Duration
1.5 Hours
About
34 Prioleau St, Charleston, SC 29401
During the summer it gets pretty hot on the streets of Charleston. So why not wait till the end of the day, as the sun is setting, to take a leisurely stroll through the historic district without the sun beating down on you? On the Evening History Tour we cover the history of the Charleston Harbour, the Civil War and American Revolution, Rainbow Row, the Four Corners of Law and so much more, all during the coolest part of the day. This is the perfect tour take before or after dinner. The Evening History Tour is the only walking tour late in the day that is NOT a ghost tour. 
Tours run at 5:30 and 8:00