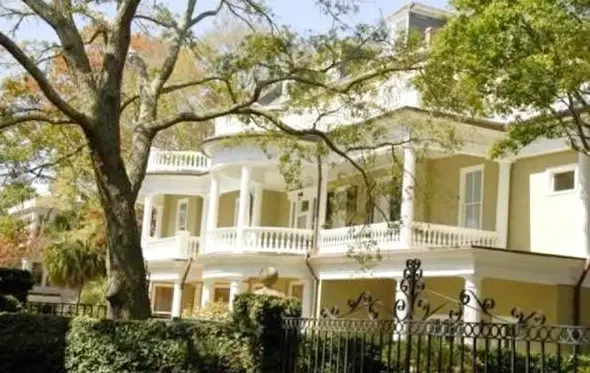 1.5 Hours • Learn more about Charleston's History!
See Historic Charleston with Old Walled City Walking Tours!
Our scheduled weekly Charleston Walking Tours include the Old Walled City Walk at 10 AM and the Home and Garden Walk at 1:30 PM.
The 10 AM Old Walled City Tour is the ideal Charleston walking tour covering the very oldest neighborhoods, the waterfront at High Battery, and historic Charleston Harbor including Fort Sumter. The very best tour for lovers of architecture and gardens is the Home and Garden Tour offered at 1:30, which includes entry to two museum houses including the Heyward Washington and Edmondston Alston Houses.
In addition to our daily offerings, the Slavery and Freedom Tour is the only Charleston tour devoted exclusively to slavery and antebellum culture and is offered by appointment. In the evenings, our Spectral Adventure Ghost Tour will regale you with sad and ghastly tales of Old Charleston! This tour is available for your groups of four or more and can be arranged in the evening to suit your schedule. Check above for details.
We are glad to arrange our Charleston Tours for your school, church, civic groups or family reunions. Whether your group is 10 or 100, we can provide you with the best guides in the city to entertain your tour gathering! Call for rates and scheduling .
Adult - $28.50 + tax
Ages 13+
Child - $11.50 + tax
12 and under
Learn more about Charleston's History!
Times
Wednesday through Saturday - 10:00 am
Sunday - 1:30 pm
Approximately 1 ½ miles over two hours.
About
This walking tour will take you in the footsteps of patriots and pirates as your guide weaves the story of Charleston's fascinating history. This Charleston Tour accommodates the interests of the guests, and each day the tour is different. Some days it is Civil War, other days architecture, or a combination of both! We tour Charleston highlights through the Old Walled City from the Old French Quarter and South of Broad to the Battery and White Point Gardens. Landmarks along the way can include Rainbow Row, St. Michael's Church, the Old Powder Magazine, the Old Slave Mart, the Pink House and the Old Exchange Building.
FAQ
Tours meet at BB&T at 108 Meeting Street. Tours depart promptly so arrive 10-15 minutes early!
About Charleston Old Walled City Walking Tours
Welcome to Charleston!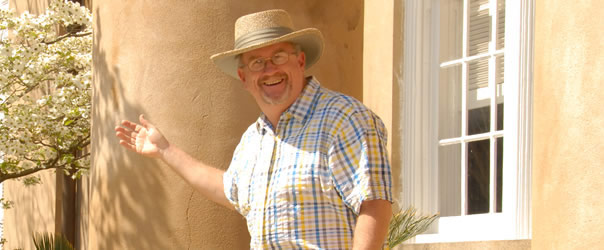 I look forward to being your host on your next tour in Charleston. I am a seventh generation native son whose family arrived in 1792. I have been giving tours of my lovely old home town since 1979. Join me on a stroll of quaint backstreets and alleys, grand boulevards and the waterfront. We'll peek into gardens and I'll weave a tale for you of a city with a fascinating history of both great glory and tragic devastation. Through it all, Charleston has emerged as a city of incredible beauty and enduring traditions. My hope is that when we part ways that you will share my love of Charleston, America's Most Historic City!
Al Ray, Owner at Old Walled City Tours
Cancellation Policy
tour tickets are non-refundable but transferable and will always be honored at face value.
Health and Safety Policy
Pandemic Rules have been put in place to protect you, the public, from Covid-19. We ask that you follow these rules and encourage you to bring a mask.
(1) Walking tour group size will be limited to a maximum of ten (10) to follow social distancing
guidelines allowing 6-foot space between parties.
(2) All participants will be encouraged to bring their own face mask. Recognizing the potential for overheating or breathing difficulties caused by mask usage, tour time length should be evaluated on a daily basis.
(3) All customers will sign a waiver that states they are healthy and have not
exhibited any signs of illness (COVID-19) in the last 14 days.
(4) All tour guides will wear face masks when in close proximity of guests, and be equipped with hand sanitizer.