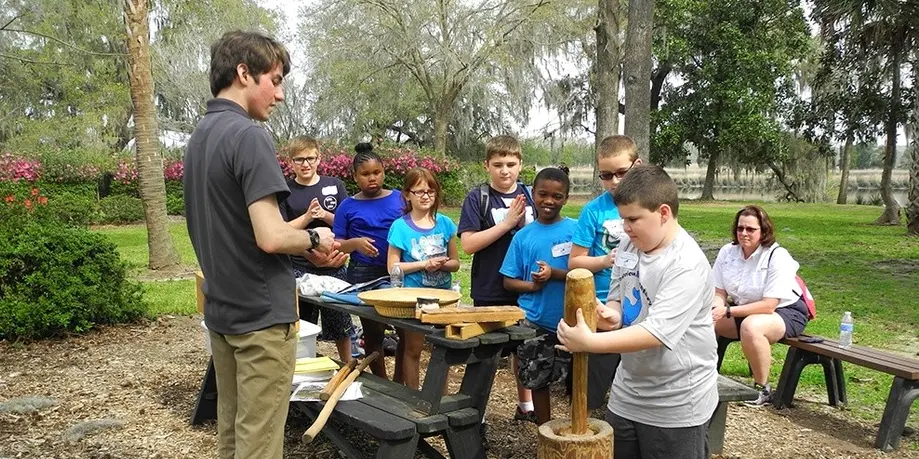 1.5 or 2.5 Hours • 3rd-8th Grade - 10 Student Minimum • Call to Book
Student/Chaperone - $15.00 + tax

Student/ Chaperone with House Tour - $23.00 + tax

Spend a Day Living History!
Duration
1.5 Hours (2.5 Hours w/House Tour)
Rates
Student/Chaperone: $15
Student/Chaperone with House Tour: $23
About
The objective of this program is for students to better understand the life of the Drayton family and their enslaved laborers at Drayton Hall in the late 18th and early 19th centuries. By using primary documents like the diaries of Dr. Charles Drayton — who was the second generation owner of Drayton Hall from 1784 until his death in 1820 — this program introduces students to some of the enslaved by name and the variety of tasks they performed. Students will also learn how African traditions and cultures influenced life in the Lowcountry, both then and now.
A student house tour may be added to any of the above-listed educational program offerings for a discounted rate of $8.00/student.
Please Note:
To make a reservation, call a Group Tour Coordinator at: 1-843-769-2627 or email at ehendrix@draytonhall.org