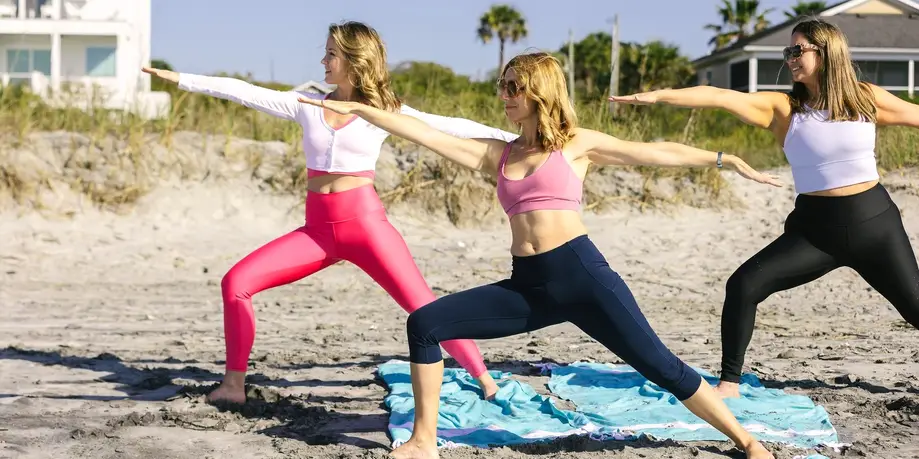 All Ages • 1 Hour • Up to 20 People
Private Session - $210.00 + tax
Additional Guests up to 4 total is $10 per person
Yoga in the Comfort of Home
Duration
One Hour
About
Yoga unites the mind, body, and soul in a way that eases tension and promotes health and well being. Regular practice improves your breathing and outlook on life. Yoga not only improves your body but also helps with mindfulness and meditation.
Clients choose from one of our base yoga curriculums, which support all levels of yoga practitioners. From there, we work with each client to customize the experience to meet your needs.
No props needed, we bring yoga mats. A small towel and water bottle are recommended.
Please keep in mind
Vacation Yoga comes to your vacation rental home--sorry, no hotels--where there is room to comfortably set up mats in a clean, safe space. Adjacent porches, lawns, and beaches make a great studio! The instructor also needs available, free parking at the home.
Health and Safety Policy
Your health is our top priority, and we have put special measures in place to keep all guests safe both during and after your activity.
Stringent Cleaning - We always clean and sanitize mats/towels between each class; hand sanitizer is also now available to all of our guests.
Masks - Teachers will wear masks unless they are able to maintain 6' socially distanced space. During adjustments, teachers will wear masks.
Wellness Checks - Employees receive daily wellness checks to ensure they are healthy and symptom-free. If you or anyone in your group is experiencing symptoms, we will work directly with you to cancel or reschedule your tour.