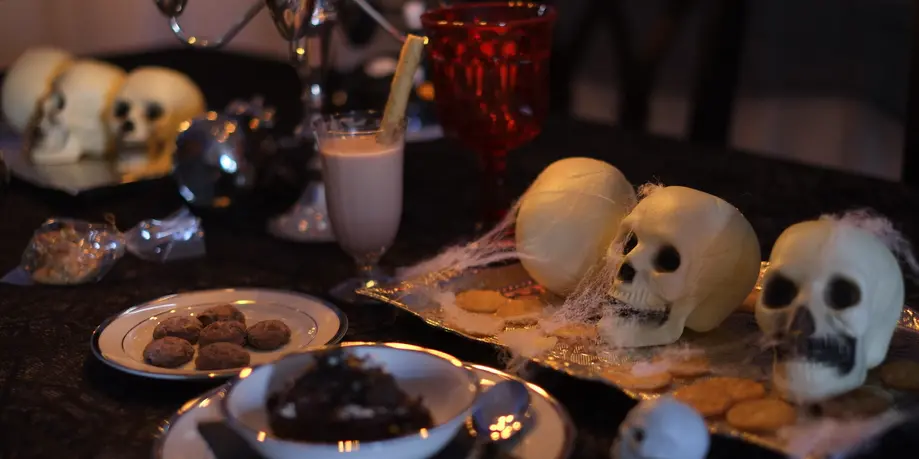 1.5 Hours • An evening of morbid delights!
Charleston Culinary Tours combine the best of Charleston history, food, and cocktails with unique historic tours that highlight the local cuisine. There are five tours that include Downtown, Upper King Street, Chef's Showcase At The Farmer's Market, Chefs' Kitchen, and Mixology. Each Charleston Culinary Tour visits several different restaurants, bars, or the Farmer's Market to combine elements of a historical tour with a culinary adventure!
The food on your tour is chosen by our restaurant partners and feature an array of eclectic dishes that provide insight into Charleston's cuisine. On each tour, you will not only have an opportunity to sample some of the Lowcountry's finest food offerings, but also to meet the owners, chefs, and mixologists behind Charleston's impressive culinary innovation.
Guest - $60.00 + tax

Private Group - $770.00 + tax
up to 11 guests
Custom Time - $100.00 + tax
Custom Time for Private Tours
About
Join us in our historic State Street headquarters for an evening of morbid delights! We've paired some of Charleston's most chilling stories with local desserts to evoke an elegantly spooky experience. Relax in the refinement of our private 19th-century dining room, while we serve up a 5-course dessert menu, designed to reflect the city's most famous tales of murder and melancholy.
Our city-certified guides will recount the tales that have haunted Charleston for centuries, from the city's most famous serial killer to the restless souls lingering in the nearby alley. Our honored guests need only soak up the ghoulish ambiance... and survive a supernatural sugar rush!
Important Info
This event is Rated PG-13 for some language, demon nudity, & scary content.
This event is BYOB.
No food substitutions.
---
Looking for a more wicked evening of sweets and screams? Check out our newest event [Death is a Drag] (https://charlestonculinarytours.com/food-tours/death-is-a-drag/). Available for a limited time!