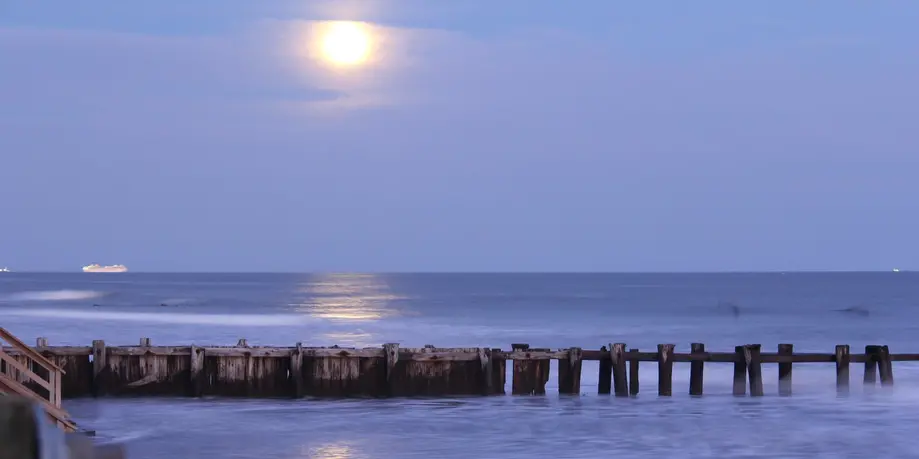 2 Hours • Paddle Under the Full Moon
Flipper Finders Boat and Sea Kayak Tour Co. is a full-service adventure outfitter for guided inshore charters near Charleston, South Carolina. You'll find us at the edge of the beautiful Folly River- a short walk from Folly Beach. Most tours encounter a variety of wildlife including bottlenose dolphin, shore birds, sharks, turtles, crabs, and starfish. Let one of our knowledgeable guides show you and your group this amazing ecosystem.
Adult - $50.00 + tax
Ages 13+
Child - $40.00 + tax
Under 12 years old
Experience the estuary in a whole new light on this evening kayak tour.
Duration
2 Hours
About
Paddle through the marsh and let your ears be your guide as you discover dolphins and the myriad of night sounds.
Your guide takes you on a sensory evening paddle and shares their knowledge on the area's history and wildlife. Enjoy the cool evening breeze as you experience the full moon rising over the water. There's no other sight like it!
This specialty nighttime tour is offered only ONCE a month, subject to the moon cycle!
Booking Notes
DROP OFF/5 Min. PARKING: There is NO long term parking in front of the shop located at 83 Center Street. When driving onto Folly our building will be on the right-hand side of the road just past the Public Boat Ramp. Please be prepared to drop off and pick up your guest in front of the building within the gravel lot *** before the Folly's Best Rentals Ford Bronco, however, do not park in front of the Folly's Best Rentals. If at all possible walk, ride a bike, or rideshare.
2 HR PARKING: If you must park a car for the duration of your activity, please park at the public boat landing. When coming onto Folly Beach, the entrance to the public boat landing will be your immediate right-hand turn after the final folly river bridge. If available, it's best to park in the spaces immediately to your left after turning into the boat ramp. Please do not park in the trailer spaces (the long ones) at the public boat launch as they give tickets to non trailered vehicles.
Sometimes the landing is full, so parking is free on Folly, but there are some rules you must know. All four tires must be off the street and going with the flow of traffic. You can park anywhere, unless there is a sign specifically stating that you cannot.