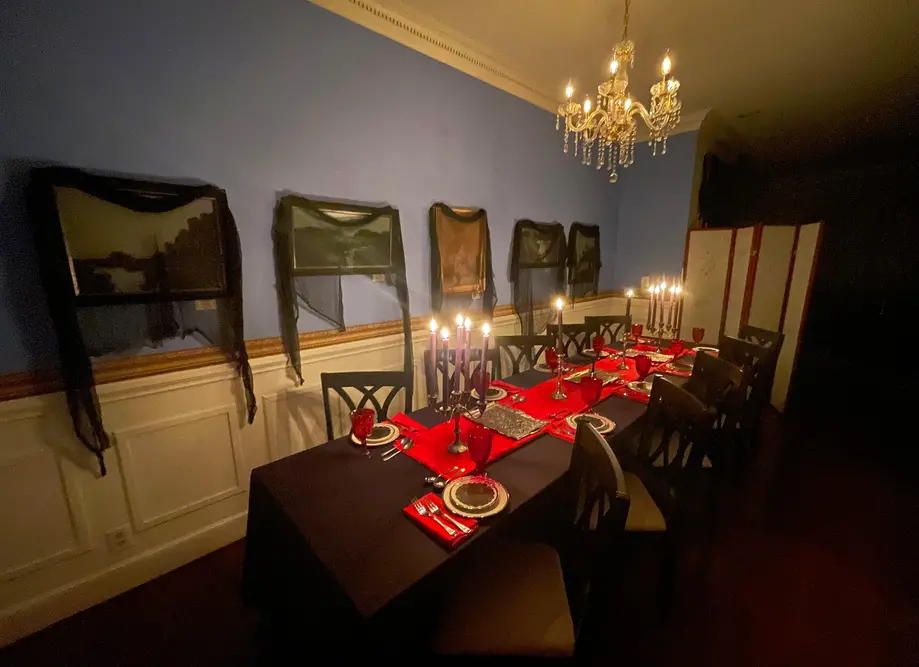 1.5 Hours • Someone wicked this way comes...
Charleston Culinary Tours combine the best of Charleston history, food, and cocktails with unique historic tours that highlight the local cuisine. There are five tours that include Downtown, Upper King Street, Chef's Showcase At The Farmer's Market, Chefs' Kitchen, and Mixology. Each Charleston Culinary Tour visits several different restaurants, bars, or the Farmer's Market to combine elements of a historical tour with a culinary adventure!
The food on your tour is chosen by our restaurant partners and feature an array of eclectic dishes that provide insight into Charleston's cuisine. On each tour, you will not only have an opportunity to sample some of the Lowcountry's finest food offerings, but also to meet the owners, chefs, and mixologists behind Charleston's impressive culinary innovation.
Guest - $80.00 + tax
Ages 21+
Private Group - $990.00 + tax
up to 11 guests
About
For a limited time, the legendary Kira Lee is taking over Dessert with Death every Saturday night!
This bewitching Queen is sure to make you scream all night long with spine-tingling tales of the morbid and macabre. From pirates' privates to the original boo hags, Miss Information is here to spill the tea!
But she won't be the only tasty treat of the evening! Get your sweet tooth satisfied with a multi-course dessert pairing menu. Taste the depravity with these local goodies.
Don't miss your chance to spend an evening with the Queen. Get devilish in the Holy City with Kira Lee!
Important Info
This event is Rated R. Guests must be 21+.
This event is BYOB.
No food substitutions.
---
Looking for a more PG-13 experience? Check out our original Dessert with Death.