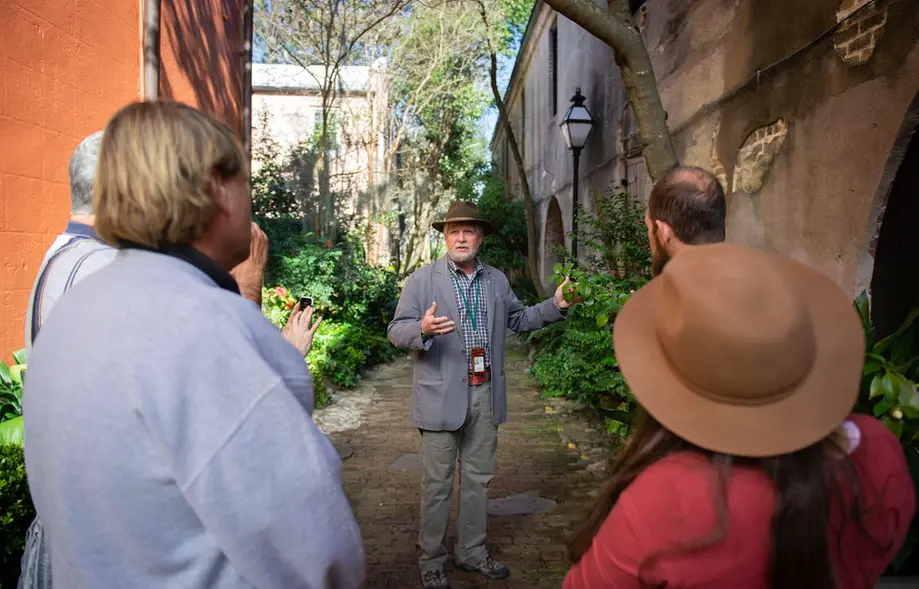 2 Hour Tour
Thank you for visiting Lowcountry Walking Tours! We are so pleased to share some of Charleston's history and introduce you to the Holy City's beauty and charm. Downtown Charleston's historic appeal is well known. It boasts the largest historic district in the United States. Historic Downtown Charleston is best explored by foot. The Holy City is full of history, mystery, romance and southern charm, which makes for an amazing walking tour.
All of our tour groups are limited in size to provide a more intimate, personalized experience. I hope you enjoy our website and that you'll join us on a walking tour of this beautiful city.
Come explore some of Charleston's most enchanting alleys and hidden passages and popular points of interest as well on this approximately 2 hour walking tour.
Duration
2 hours
Tour Summary
Distinguished by their beauty, Charleston's alleys occupy spaces that blur the line between public and private areas and offer remarkable insight into the history of the Holy City. These quaint passageways are frequently inaccessible by automobiles and are often overlooked, even by frequent visitors and residents who are more focused on the City's grand homes and famous landmarks. However, walking along these picturesque cobblestone, brick and stone pathways offers an opportunity to step back in time and appreciate more fully Charleston's charms on an intimate and inviting scale.
It has been said of Charleston that it is the only place in the world where one may live on an alley and be respected. We invite you to come explore some of these alleys, and other landmarks along the way, on your next trip to Charleston.
What to Bring!
Water bottle
Comfortable walking shoes
Hat
Umbrella OR Rain Gear (if the forecast calls for it!)
Health and Safety Policy
Your health is our top priority, and we have put special measures in place to keep all guests safe both during and after your activity.
Wellness Checks - Tour guides report daily that they are healthy and symptom-free. If you or anyone in your group is experiencing symptoms, we will work directly with you to cancel or reschedule your tour.