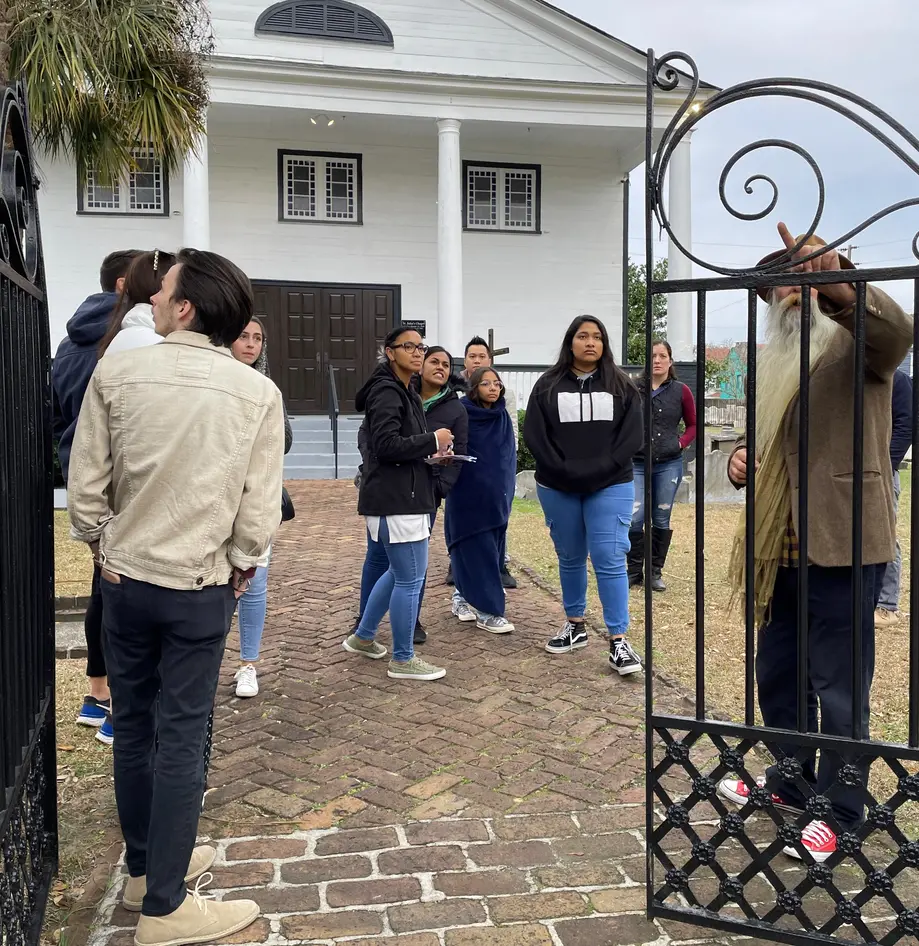 2 Hours • All Ages
Holy City History Tours has been dedicated since our founding to telling the stories of the women and men who were written out of the history books.
We bring the stories of these forgotten figures to life with informative entertainment. Each tour showcases Charlestonians who endured enormous hardships, overcame nearly impossible circumstances, and helped propel society into the future. Sometimes you laugh, sometimes you cry, and sometimes you feel awe-inspired.
With each tour, we aim to give each guest a real and authentic experience of Charleston and its history.
Person - $35.00 + tax

Private Group - $280.00 + tax

Explore the center of Charleston's 300-year-old African-American community!
About
The African-American History & Philip Simmons House Tour is an exploration of Charleston's 350 year old African community. Our experience starts at the Philip Simmons House where one of the greatest African-American artists of the 20th century created a lifetime of beauty. Led by museum docents, witness the humble life of a great Charleston artisan.
We continue our experience by walking down America Street, the center of Charleston's African-American community. Along the way, learn about and witness the trials and tribulations of the past and present.
We stop briefly at the edge of the African-American community to give a powerful visualization of class division that still exists in the city today.
Finally, we walk to Mother Emanuel AME Church, the oldest African Methodist Episcopal church in the southern United States. Learn about how free people of color came together to form flourishing communities and houses of worship. Learn how the Emanuel 9 Shooting brought the entire world together in the fight against racism.
Join us for an exploration, an awakening, and an empowerment trip through time in Charleston's African American community.
Duration
2 Hours
Included
Admission to the Halsey Gallery of Contemporary Art at 161 Calhoun Street.
Admission to the Philip Simmons House at 30-1/2 Blake Street.
What to Bring
Suitable shoes for walking
Water bottle
Umbrellas/jackets on rainy days
Additional Information
This is a linear walking tour.
We begin the tour at the Philip Simmons House, and we end the tour at the New Tabernacle Fourth Baptist Church.
Free street parking on the right side of Blake Street next to Trident Technical College.