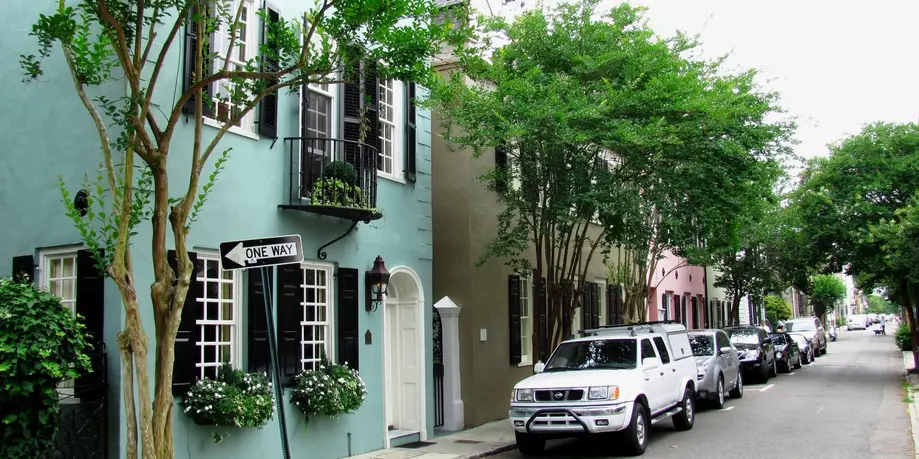 "Drink" In Charleston's History • 1.5 Hour Tour • Most Popular!
Wander Charleston Tours is a boutique tour company offering specially curated walking tours.
Come wander with us...
Adult - $25.50 + tax
Ages 21+
Tour Charleston's Historic Watering Holes
Duration
1.5 hours
About
Also known as the 'Drinking In Charleston" tour.
Charleston is known as the Holy City...but it wasn't always so holy. Take a walk into the city's salacious past with our historic drinking tour of the city. We'll start the tour where a famous criminal couple met their end before proceeding to a bar inspired by Charleston's early attempts to avoid the state's liquor tax. We'll stroll down a historic alleyway where duelists met to defend their honor and pay a visit to the unassuming house where Charleston's elite went to...ahem...play. We'll end the night at a bar that serves the famous Charleston Light Dragoon's Punch which is the 19th century version of PJ.
This tour is 90 minutes and is led by city licensed guide and historian. Drinks are available for purchase, but are not included in your ticket price.
Booking Notes
Thank you for booking with Wander Charleston Tours! We look forward to meeting you at 80 Broad Street. Please remember to arrive 10 minutes prior to your tour for check-in. Here are a few tips for an enjoyable tour:
During warm weather months, wear comfortable clothing and drink plenty of water. We'll try to keep you in the shade as much as possible!
Please remember to wear sturdy shoes. Charleston streets and sidewalks are often hazardous, so please watch your step while you are on tour.
DISCLAIMER: Wander Charleston Tours LLC will conduct you as safely as possible but is not liable for injuries or mishaps sustained while touring public streets or private historic sites and restaurants. By booking with Wander Charleston Tours, you are agreeing to this disclaimer.