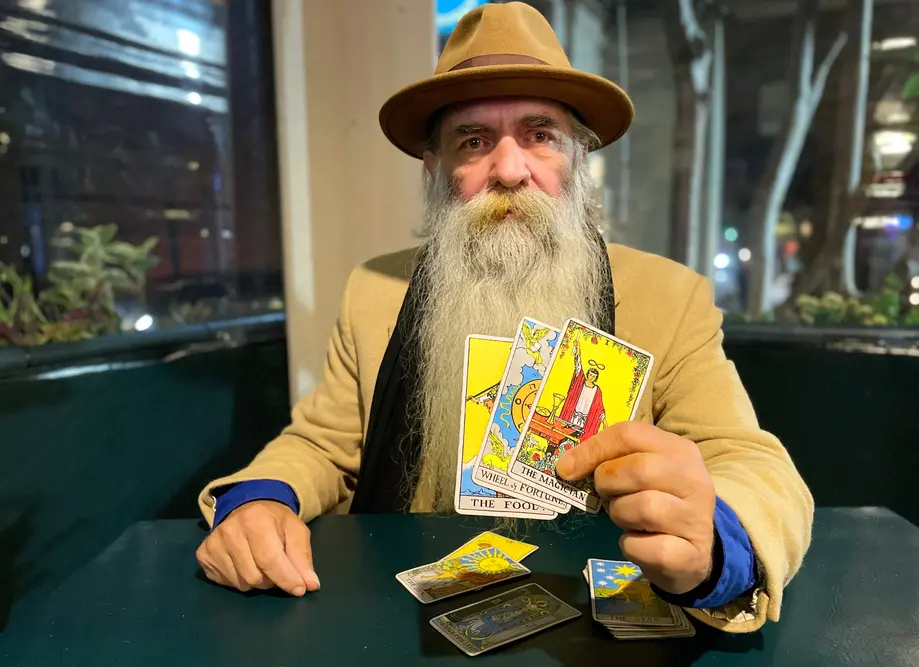 90 Minutes • Ages 21+
Holy City History Tours has been dedicated since our founding to telling the stories of the women and men who were written out of the history books.
We bring the stories of these forgotten figures to life with informative entertainment. Each tour showcases Charlestonians who endured enormous hardships, overcame nearly impossible circumstances, and helped propel society into the future. Sometimes you laugh, sometimes you cry, and sometimes you feel awe-inspired.
With each tour, we aim to give each guest a real and authentic experience of Charleston and its history.
Person - $45.00 + tax
Ages 21+
Private Group - $280.00 + tax

Meet New Friends While Getting Your Tarot Cards Read!
Duration
90 Minutes
About
Join us, and learn the game of connections and communication through tarot, and explore the higher bonds between our spirits, our souls, and the occult.
Tarot-like cards first appeared in 15th century Italy. The oldest surviving tarot cards are the 15 or so Visconti-Sforza tarot decks painted in the mid-15th century for the rulers of the Duchy of Milan. The earliest evidence of a tarot deck used for fortune-telling comes from an anonymous manuscript from around 1750. Jean-Baptiste Alliette was the first to issue a tarot deck specifically designed for occult purposes around 1789.
In the modern Rider–Waite tarot deck, pull the Empress card, and you just might be the alpha female at the table. Strong, independent, and smart: you command the room. But, pull the Wheel of Fortune, and you might be in for a change: for better or for worse. Only you can answer that question.
So join a group of new friends at a local bar to experience a personalized tarot reading. Learn something new about yourself and your fellow group members, and come away from the experience with a new outlook on the future.